PRESENCE AND PROFESSIONALISM:
EQUIPPED FOR THE FUTURE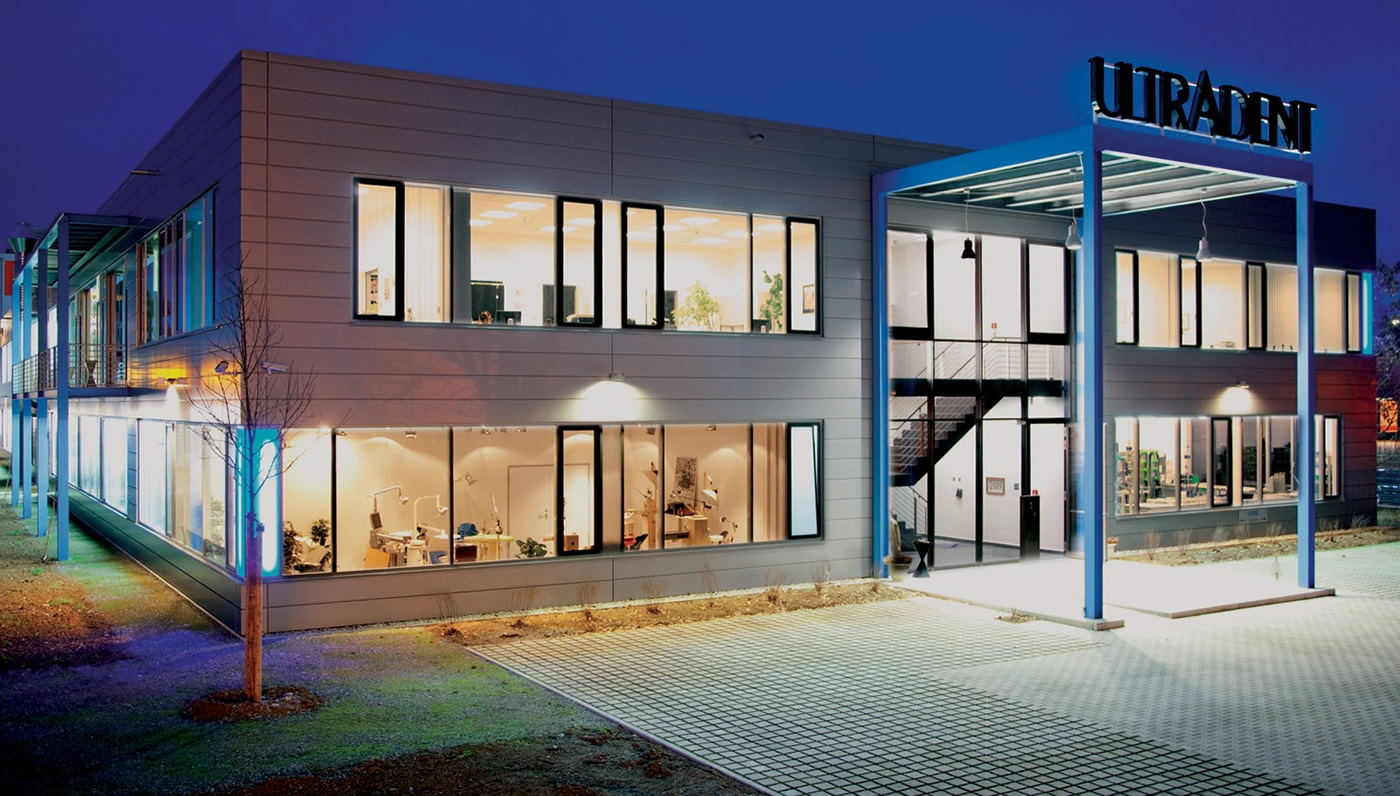 If you stand still, you'll get left behind. ULTRADENT takes this to heart, not only in product development. In 2010, it was time to embark on a new chapter in our story of company-controlled dental manufacture. ULTRADENT relocated and moved into a new head office in south Munich.
The new building offers logistical and process-specific advantages that result in cost reductions. There was also another argument in favor of the move, namely that it gave us more room to develop new ideas and pioneering technical solutions.
If you would like to see all this first hand, you are more than welcome! Please visit ULTRADENT to gain your own personal insight into our company and our product range. You can find directions to our company premises here.
CLEAR AND UNDERSTANDABLE:
DIRECTIONS TO ULTRADENT
On the A99 orbital freeway, take the Ottobrunn/Brunnthal exit.From here, drive a few hundred meters toward München (Munich)/Brunnthal until you reach an intersection with traffic lights. Here, get into the left-hand lane for the turnoff to Taufkirchen/Unterhaching. After about one km, at the second traffic light, turn left into Eugen-Sänger-Ring.
Note: If your sat nav cannot find "Eugen-Sänger-Ring" enter "Zusestraße" instead.